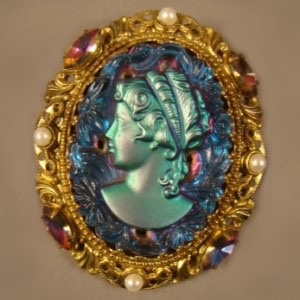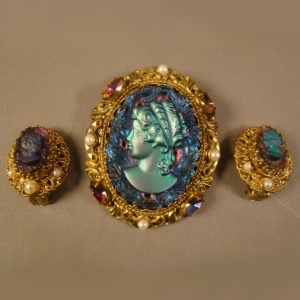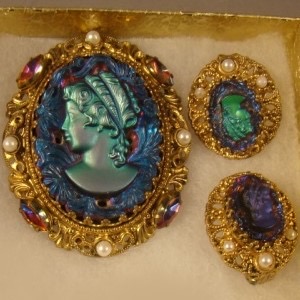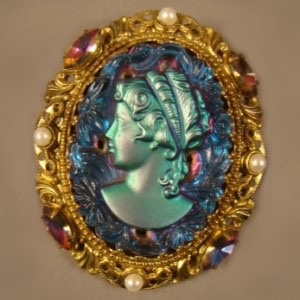 Manufacturer: Unknown
Year(s) of Production: Unknown
Pattern Description: Actual cameo of a womans face in raised relief, her long hair curling in ringlets down her neck.
Similar Patterns:
About Cameo jewelry
Cameo of a woman's face appearing on jewelry pieces. Has 8 jewel like stones around the outer ring. It has been reported in a broach and ear rings and could be in sets or as individual pieces. There could also be other jewelry pieces as well; may be of German origin.
HoC Pricing Database
Select a shape below (available colors will display)