Cairo, aka Orphan Annie, 294/295, Westmoreland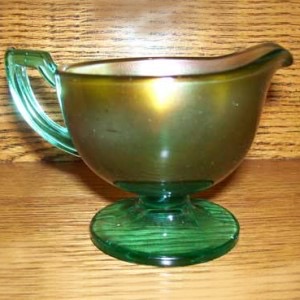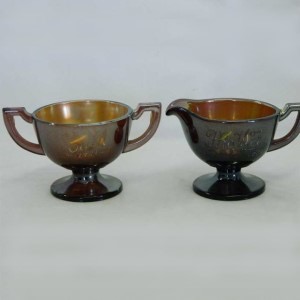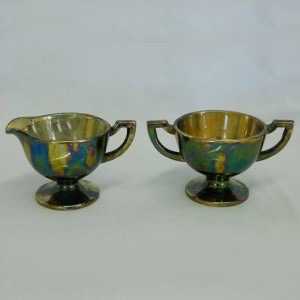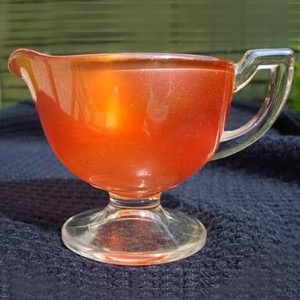 Manufacturer: Westmoreland
Year(s) of Production: 1924
Pattern Description: Westmoreland's #294 (sugar) and #295 (creamer). AKA Orphan Annie. Unpatterned stemmed pieces with a flat topped handle.
Similar Patterns:
About Cairo
A little creamer and it's accompanying open sugar (making up a breakfast set), were found in a 1924 Westmoreland catalog. Various people have named the pattern "Cairo" and "Orphan Annie" but the Westmoreland pattern numbers are 294 (sugar) and 295 (creamer).
HoC Pricing Database
Select a shape below (available colors will display)