Butterfly and Tulip, Dugan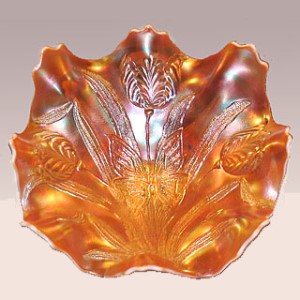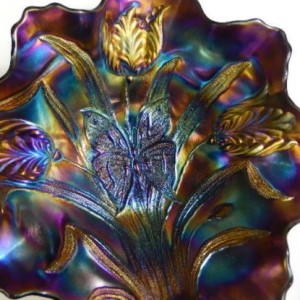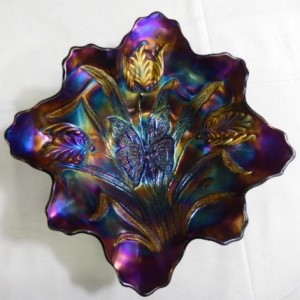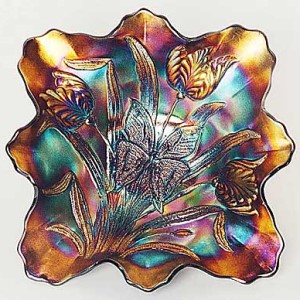 Manufacturer: Dugan
Year(s) of Production: Circa 1913
Pattern Description: A butterfly sits in the center of the design over a cluster of tulips. Three tulip blooms are to the left, right and above the butterfly.
Similar Patterns:
About Butterfly and Tulip
These large 4 footed bowls measure about 10-13″ wide. The back pattern is Inverted Feather and Fan. Most of the marigold bowls are deep, many of the purple are more flattened out. The edge treatments are ruffled, square, diamond shape and 2 sides up. The edge is scalloped. They were reissued by Fenton starting about 2005. The reissues have a starred collar base and a diamond pattern on the exterior and the edges are smooth with a 9 ruffle edge treatment.
HoC Pricing Database
Select a shape below (available colors will display)