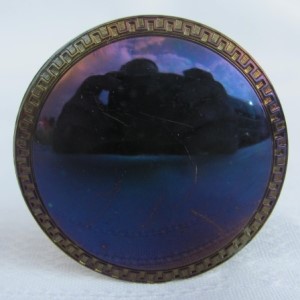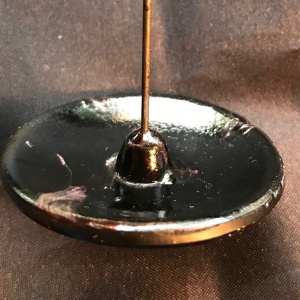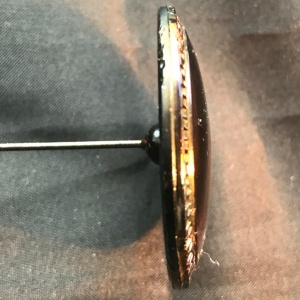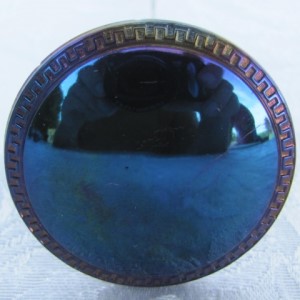 Manufacturer: Unknown
Year(s) of Production: Unknown
Pattern Description: Has a raised center with a Greek key design around the edge.
Similar Patterns:
About Butler's Mirror
This simple dark glass hatpin measures 1 7/8″ across. The domed center reminds a person of a mirror. The Greek design around the edge measures 1/4″.
HoC Pricing Database
Select a shape below (available colors will display)