Bullseye and Fan, US Glass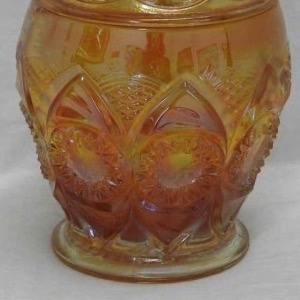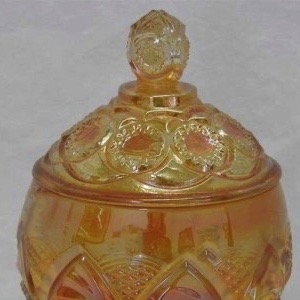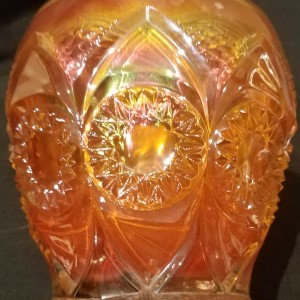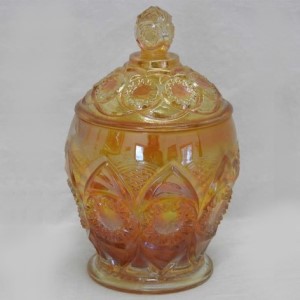 Manufacturer: US Glass
Year(s) of Production: Circa 1914
Pattern Description: Hobstar (eye) in pointed ovals with fans above and below. Between the tops of the ovals are a double arch containing file.
Similar Patterns:
About Bullseye and Fan
Bullseye and Fan is an early American pattern glass pattern #15090 & reworked later as #15160. The limited iridized pieces found appear to be from about 1914 (they only have two 'fans' over the top of the bullseye where the previous version had a spray of 5 fans). The 7 1/2″ tall iridized covered sugar has a base with a large lip and the bottom is rather bulbous in shape. The finial is highly patterned and has a multi-sided edge and the pattern on the lid is just hobstars with connecting arches.
HoC Pricing Database
Select a shape below (available colors will display)