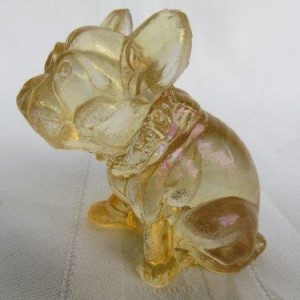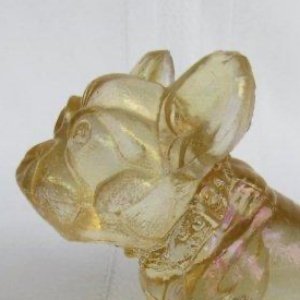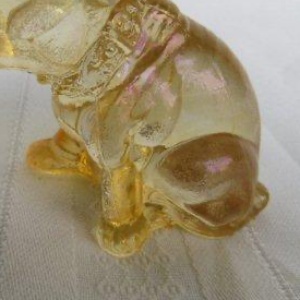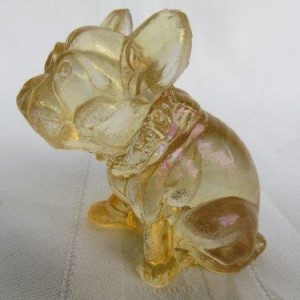 Manufacturer: Lancaster
Year(s) of Production: Circa 1915
Pattern Description: Novelty item, small sitting bulldog with collar.
Similar Patterns:
About Bulldog
These novelty dogs come in a few variations or sizes. The 2 3/4″ version has more pointed ears and the buckle for the collar is on the right. The 2 1/2″ version is supposedly by Westmoreland circa 1915 and the collar buckle is on the left side. They may have red eyes that were made of glass (and can be found with that red glass removed).
HoC Pricing Database
Select a shape below (available colors will display)