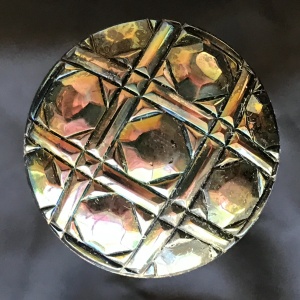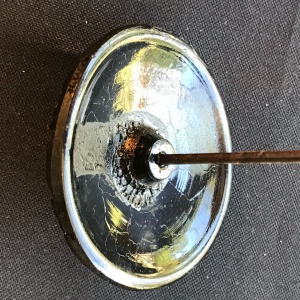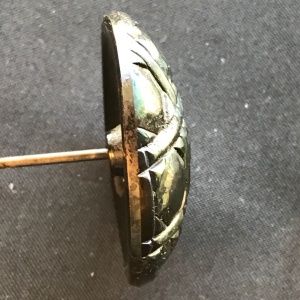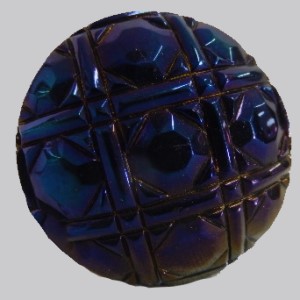 Manufacturer: Unknown
Year(s) of Production: Unknown
Pattern Description: There are a set of 9 bubbles divided by two lines intersecting across the bubbles. There is a small square at intersections. the center five of the bubbles are complete while the corner bubbles are partial.
Similar Patterns:
About Bubbles
This hatpin measures 1 7/16″ across. Dark is the most found color with bluish and reddish iridescent. Has a cone shank.
HoC Pricing Database
Select a shape below (available colors will display)