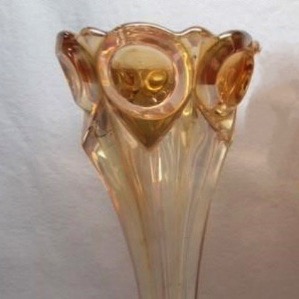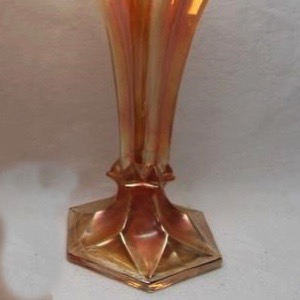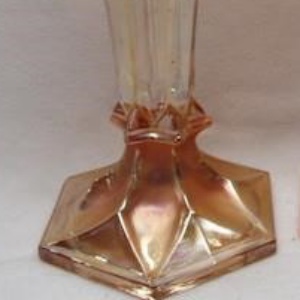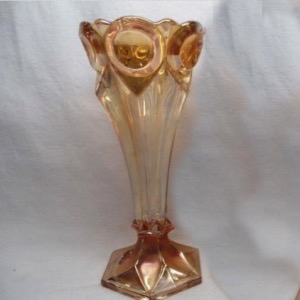 Manufacturer: Rosice
Year(s) of Production: Circa 1930
Pattern Description: 6 Concave circles with a v-shape below; wide panels going down to end in a protruding star shape, continuing to flow to the base.
Similar Patterns:
About Bryony Star
Bryony Star is found in an 8-8 1/2″ vase with a hexagonal pedestal smooth 3 3/8″ base. The top is flared and the edge is scallops created by the circles at the top with a small scallop between.
HoC Pricing Database
Select a shape below (available colors will display)