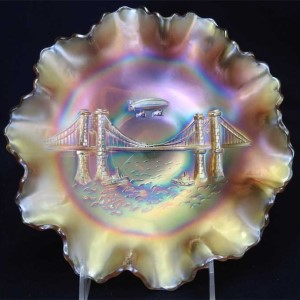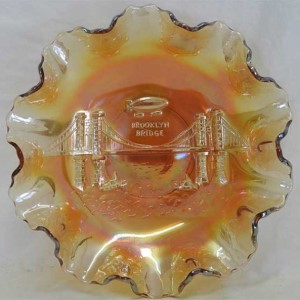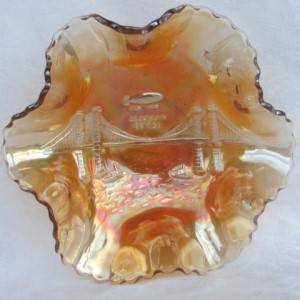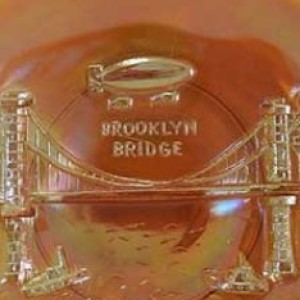 Manufacturer: Dugan
Year(s) of Production: Circa 1930
Pattern Description: Image of the Brooklyn Bridge with waves beneath. A zeppelin flies above the bridge. Most have the words "Brooklyn Bridge" below the zeppelin.
Similar Patterns:
About Brooklyn Bridge
The Brooklyn Bridge bowls can be found in both a radium (shiny) and satin finish and they measure about 8-9″ across. They have a collar base and a plain exterior. Some are found without lettering below the zeppelin (much more scarce). The edge treatments are 6 or 10 ruffle and the edge is small scallops.
HoC Pricing Database
Select a shape below (available colors will display)