Brocaded Summer Gardens, Fostoria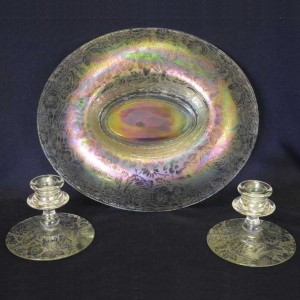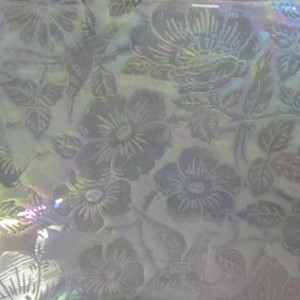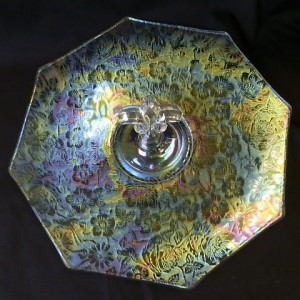 Manufacturer: Fostoria
Year(s) of Production: Circa late 1920
Pattern Description: An etched design of flying birds, leaves and stems topped with flowers of various kinds cover the entire surface.
Similar Patterns: Brocaded Acorns, Daffodils, Leaf, Palms, Poinsettia, Poppy and Roses.
About Brocaded Summer Gardens
Recognized by Fostoria collectors by the name 'Victoria', the easiest way to identify this pattern is by the bird in flight located among the different types of flowers. In non iridized glass as well, Brocaded Summer Gardens is found in a variety of shapes (and sizes of those shapes). This elegant depression-era glass was designed to be used. Found in console sets, compotes, handled servers, covered candies and an ice bucket the possibility exists that it may be found in multiple colors.
HoC Pricing Database
Select a shape below (available colors will display)