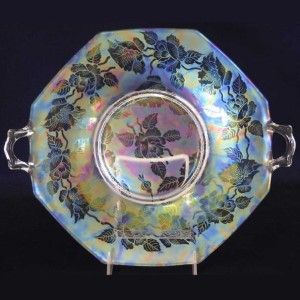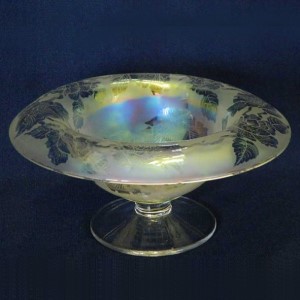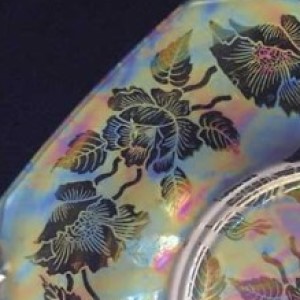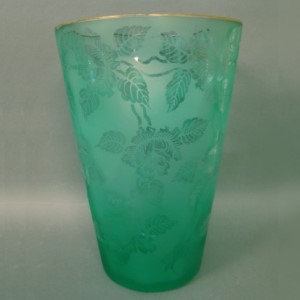 Manufacturer: Central
Year(s) of Production: Circa late 1920
Pattern Description: Acid etched design of open roses and leaves grouped in clusters around the entire pattern.
Similar Patterns: Brocaded Acorns, Daffodils, Leaf, Palms, Poinsettia, Poppy and Summer Gardens.
About Brocaded Roses
Brocaded Roses is now believed to have been made by Central Glass Company during the elegant depression-era glassmaking period. In iridized glass it can be found in clear, pink and green in a variety of shapes. Compotes, handled servers, plates, vases and glasses were designed to be used while beautifying your table.
HoC Pricing Database
Select a shape below (available colors will display)