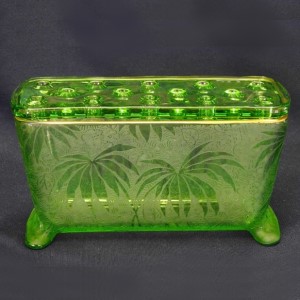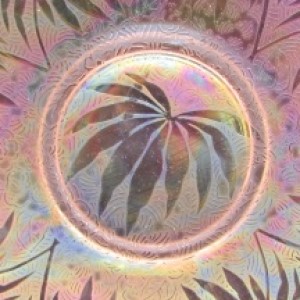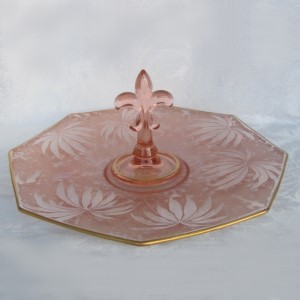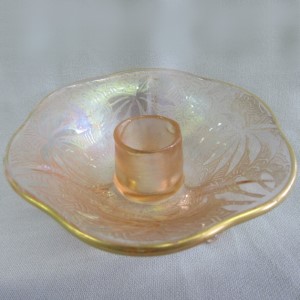 Manufacturer: Fostoria
Year(s) of Production: Circa late 1920
Pattern Description: Etched design of stems topped with palm fronds. The background is filled with leaves, flowers and dashed lines.
Similar Patterns: Brocaded Acorns, Daffodils, Leaf, Poinsettia, Poppy, Roses and Summer Gardens.
About Brocaded Palms
Recognized by Fostoria collectors by the name 'Palm Leaf' this is not technically carnival glass (the process is different), this pattern comes in a variety of shapes and sizes. This elegant depression-era glass was made in shapes designed to be used for a beautiful table setting. Compotes, console sets, handled servers, plates and bulbous vases are available in Ice Green and Pink (called Green and Pink by the manufacturer).
HoC Pricing Database
Select a shape below (available colors will display)