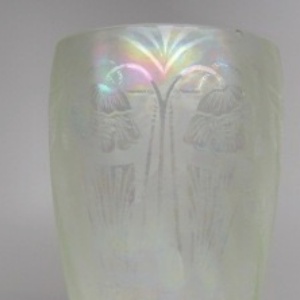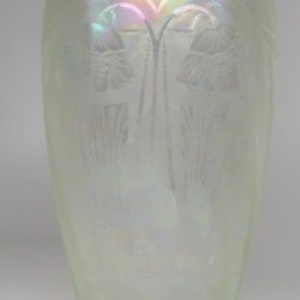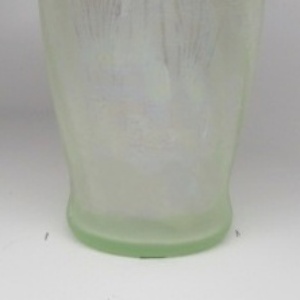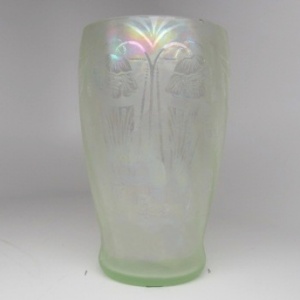 Manufacturer: Imperial
Year(s) of Production: Circa late 1920
Pattern Description: Acid etched design of poppies, buds and leaves cover the surface.
Similar Patterns: Brocaded Acorns, Daffodils, Leaf, Palms, Poinsettia, Roses and Summer Gardens.
About Brocaded Poppy
Multiple manufacturers are believed to have used this brocaded pattern, among them Dunbar and Imperial. It may be that certain manufacturers only did some shapes.
HoC Pricing Database
Select a shape below (available colors will display)