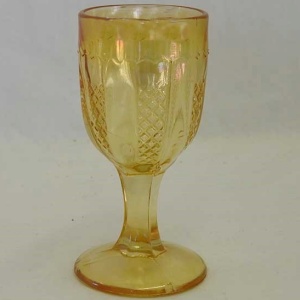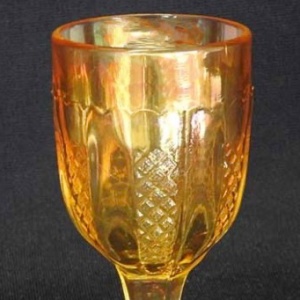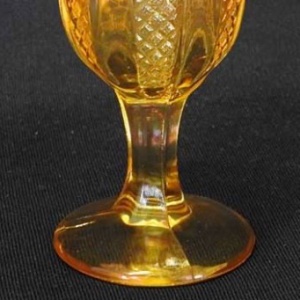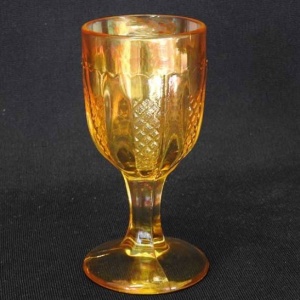 Manufacturer: Lancaster
Year(s) of Production: Circa 1914
Pattern Description: Alternating plain panels and diamond filled panels have a scallop at the top, a plain band is above.
Similar Patterns:
About Brilliant
Currently only found iridized in a wine measuring 4 1/8″ tall. It has a plain round base, with a six sided stem.
HoC Pricing Database
Select a shape below (available colors will display)