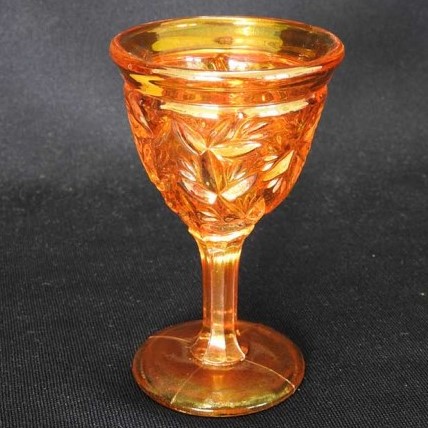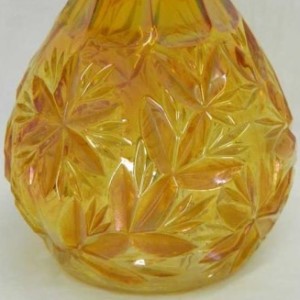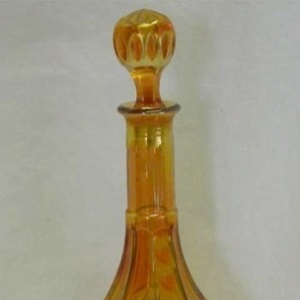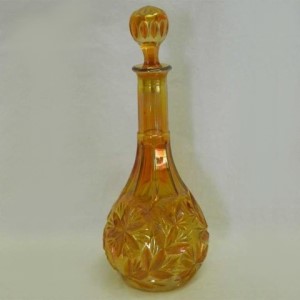 Manufacturer: Brockwitz
Year(s) of Production: Circa 1930
Pattern Description: A spray of leaves meanders from bottom to top over the shape, six-pointed stars fill the empty spaces. Some shapes have a ribbed design near the edge.
Similar Patterns:
About Bremen
This early German pattern is shown in catalogs in a variety of shapes, but it is only reported in carnival glass in marigold Wine Sets (decanter and wines), a bowl and a fan vase.
HoC Pricing Database
Select a shape below (available colors will display)