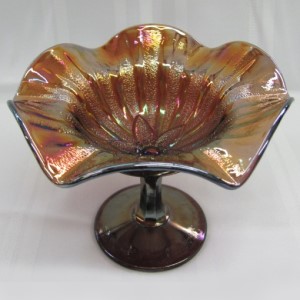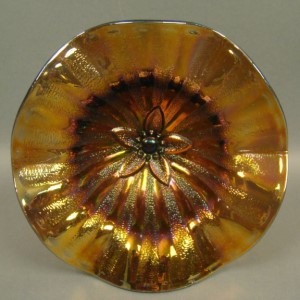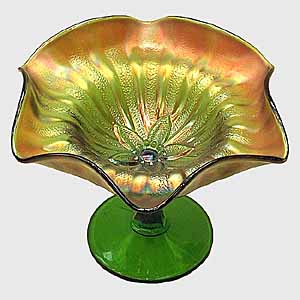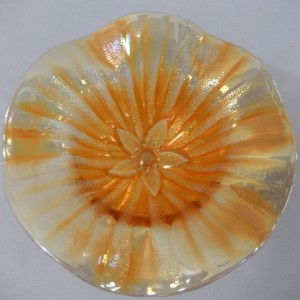 Manufacturer:
Millersburg
Year(s) of Production:
1909-1911
Pattern Description:
The interior has stippled rays with a five-petaled flower in the center. The exterior is plain.
Similar Patterns:
About Boutonniere
This pattern is found in compotes about 4″ tall and 6″ wide. They are always 6 ruffle with a plain stem and a plain round base. The edges are smooth and the exterior is plain.
HoC Pricing Database
Select a shape below (available colors will display)