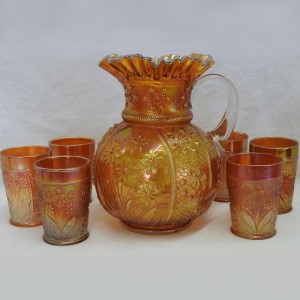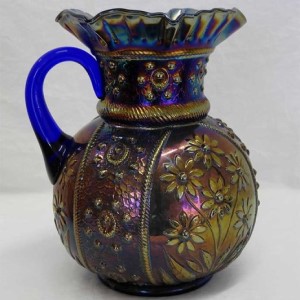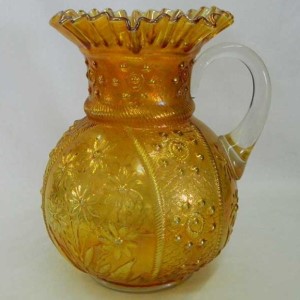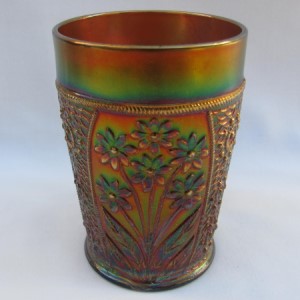 Manufacturer: Fenton
Year(s) of Production: 1914 Butler Bros Catalog
Pattern Description: Rope like vertical ribs create alternating large and small panels. The larger panels are filled with flowers on stems with leaves at the base. The small panels have flowers formed by small circles around a larger circle.
Similar Patterns:
About Bouquet
This pattern is only found in watersets, the blown pitchers are bulbous and typically have a crimped top edge and a smooth base. Tumbler is about 4″ tall.
HoC Pricing Database
Select a shape below (available colors will display)