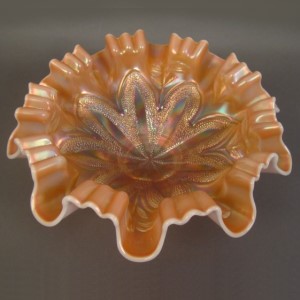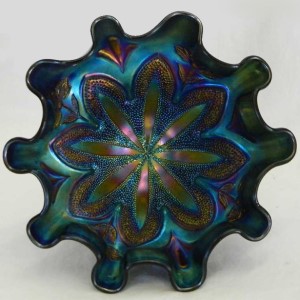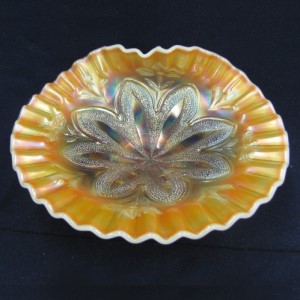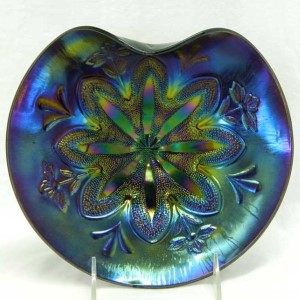 Manufacturer:
Dugan
Year(s) of Production:
Pre 1914
Pattern Description:
Elongated loops formed by wide stippled lines emanating from the center form petals of a flower. On the outer edge, between each petal are alternating fans or stemmed flowers.
Similar Patterns:
Flowers and Frames
About Border Plants
This pattern is found in dome footed, 8-9″ bowls and plates.
HoC Pricing Database
Select a shape below (available colors will display)