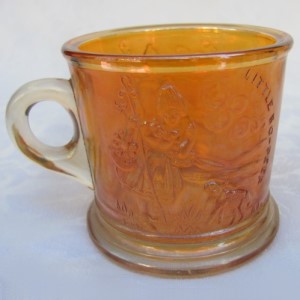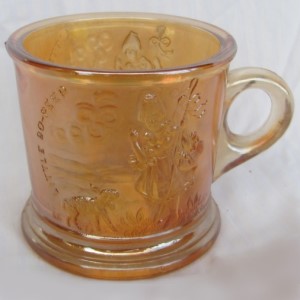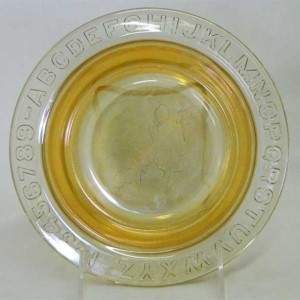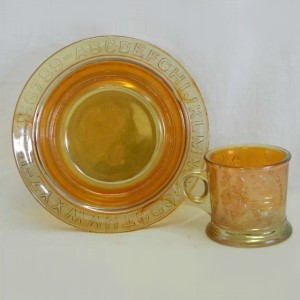 Manufacturer: Westmoreland
Year(s) of Production:
Pattern Description: Bo Beep and her lost sheep are on the exterior of the mugs and the interior center of bowls with the alphabet and numbers around the edge of bowls.
Similar Patterns:
About Bo Peep
This child's set with a 7 1/2″ bowl (sometimes called a baby plate) and a 3″ mug would have fit the storytime childrens theme. Only found in Marigold.
HoC Pricing Database
Select a shape below (available colors will display)