Blossom and Band, Diamond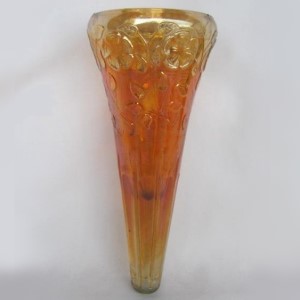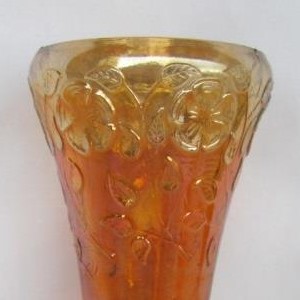 Manufacturer: Diamond
Year(s) of Production: Circa 1920
Pattern Description: Typical car vase shape with ribs starting at the bottom and going to the top and blending with sprays of flowers and leaves.
Similar Patterns:
About Blossoms and Band
Stylized leaves and flowers make up this simple pattern, there is an unpatterned area at the top. The vase is 7″ tall with a 2 3/4″ top diameter (cupped in). The bottom is rounded .
HoC Pricing Database
Select a shape below (available colors will display)