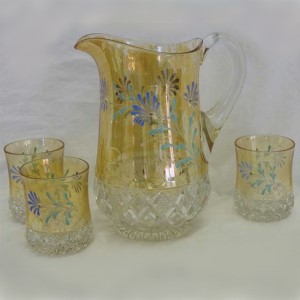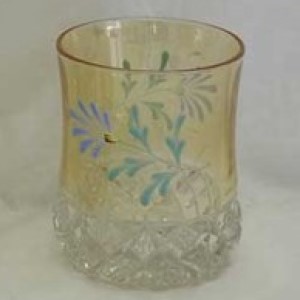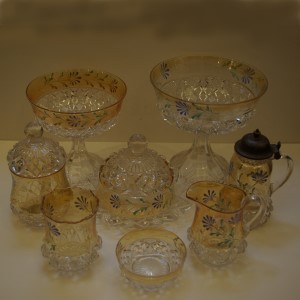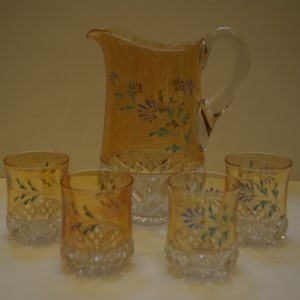 Manufacturer: Duncan
Year(s) of Production: Circa 1900
Pattern Description: Diamond pattern on the lower portion of these pieces. The top portion is unpatterned but has enameled flowers. Only the top portion is iridized. No. 27 pattern in EAPG.
Similar Patterns:
About Block Band
An Early American Pressed Glass (EAPG) pattern with a surprising number of shapes known with marigold iridescence. The color usually is only around the top, unpatterned portion of any shape. It is available in a Cruet, a Spooner (the other table set pieces are probable), a Syrup with a metal lid and a Water set (applied handle on the pitcher). All shapes seem to have enameled flowers.
HoC Pricing Database
Select a shape below (available colors will display)