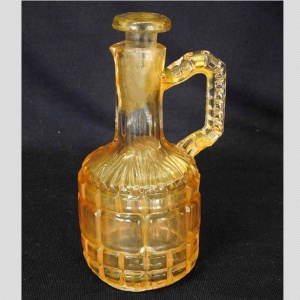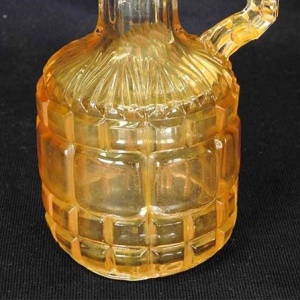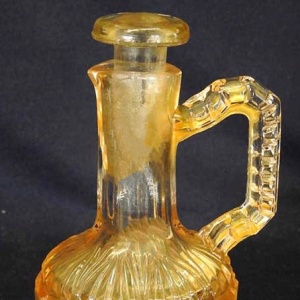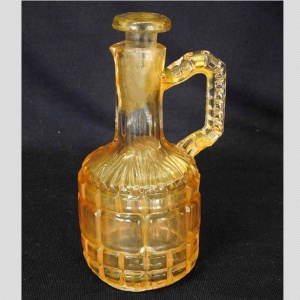 Manufacturer: US Glass
Year(s) of Production: Circa 1891
Pattern Description: Rows of large and small blocks separated by large indentations are topped off with a fan pattern.
Similar Patterns:
About Block and Fan
Known in many shapes in Early American Pattern Glass (EAPG) non iridized glass, this pattern was originally called #544 Fanchon. Only reported iridized in a cruet (the catalog called it a 'Four oz. Oil') it has a molded handle with continued blocks repeating with fans over the blocks.
HoC Pricing Database
Select a shape below (available colors will display)