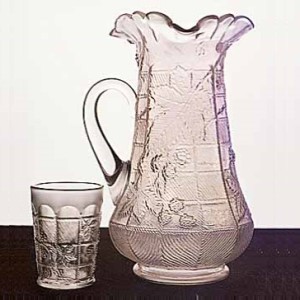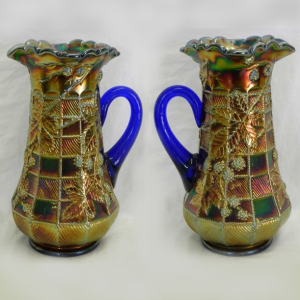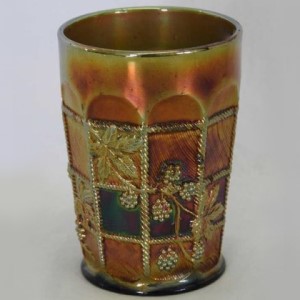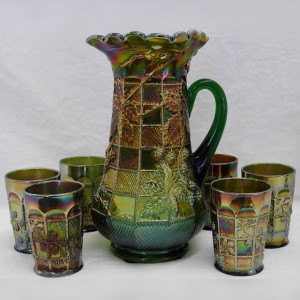 Manufacturer: Fenton
Year(s) of Production: 1911 Butler Bros Catalog
Pattern Description: Horizontal and vertical lines form rows of blocks up the sides,every other row of blocks is filled with diagonal lines. Blackberry stems hang down from the top with leaves and berries.
Similar Patterns:
About Blackberry Block
This pattern graces a water set that has a tankard pitcher with an non iridized applied handle and a ruffled, scalloped edge top. The top of the blocks in panels end in a scallop. The tumblers measure about 4″ tall. and have a plain base. The pitcher is blow molded, about 11″ tall and has a round, smooth base.
HoC Pricing Database
Select a shape below (available colors will display)