Bleeding Heart, Riihimaki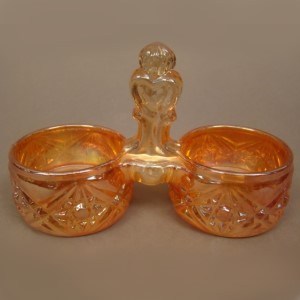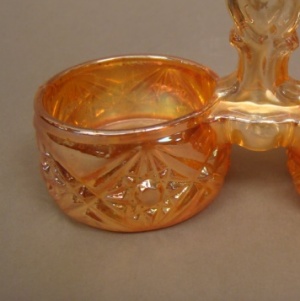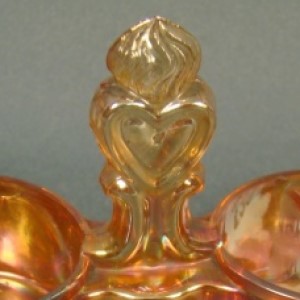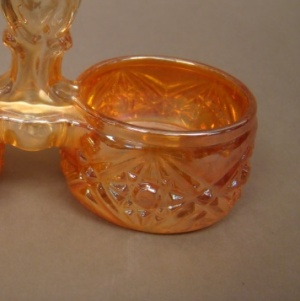 Manufacturer: Riihimaki
Year(s) of Production: 1915-1939
Pattern Description: Double open salt with center handle with heart design. The salt dips have interlocking hobstars on them.
Similar Patterns:
About Bleeding Heart
The originally names were Tauno or Flaming Heart and was manufactured by Riihimaki, a Finnish company. Designed as a double salt, it measures about 4 3/4″ tall.
HoC Pricing Database
Select a shape below (available colors will display)