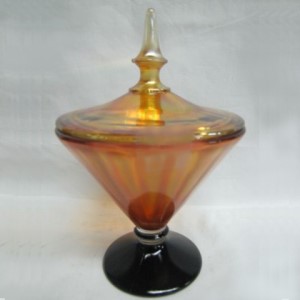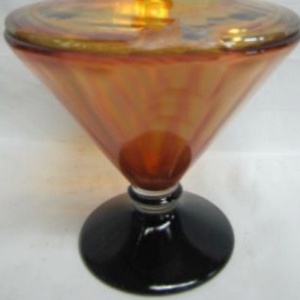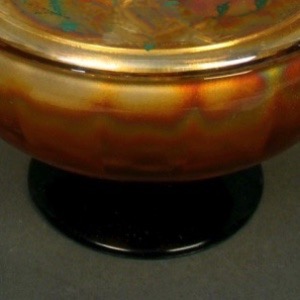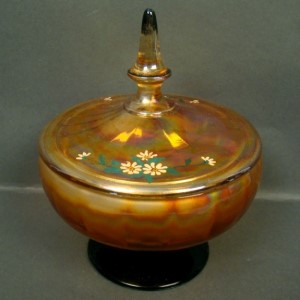 Manufacturer: Lancaster
Year(s) of Production: Circa 1920
Pattern Description: Optic panels cover the inside.The bases are typically painted black.
Similar Patterns:
About Black Bottom
This pattern was named after the painted black bottom. The problem is that the same pieces were done without the black paint, so the name doesn't really fit, the manufacturer's name won't work either, since it was Aztec, but Aztec refers to the marigold iridescent color. The covered candy jars have a tall pointed top on the handle and a plain exterior; the interior has subtle panels.
HoC Pricing Database
Select a shape below (available colors will display)