Bishop's Mitre, Riihimaki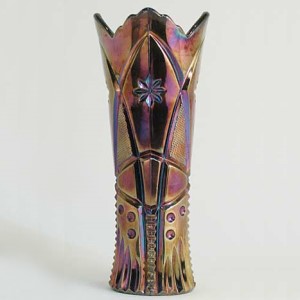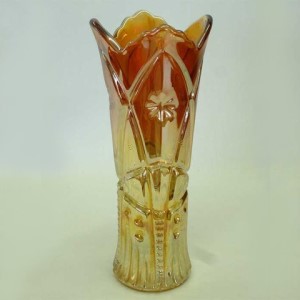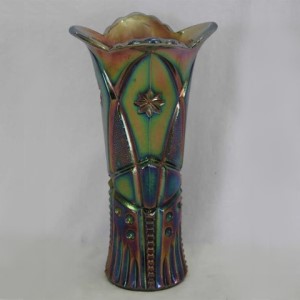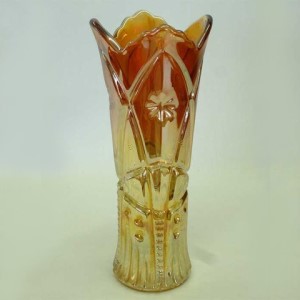 Manufacturer: Riihimaki
Year(s) of Production: Circa 1927
Pattern Description: Four points on top, curving arches and a central star create a look reminiscent of a bishops ceremonial head-dress.
Similar Patterns:
About Bishops Mitre
This pattern is named after the appearance of a Bishop's head-gear (Mitre), a tall folding cap with a shield type pattern. Only reported in an 8″ vase with a ground base (domed up inside) Riihimaki may be molded on the base.
HoC Pricing Database
Select a shape below (available colors will display)