Birmingham Age Herald, Fenton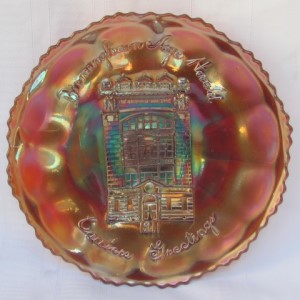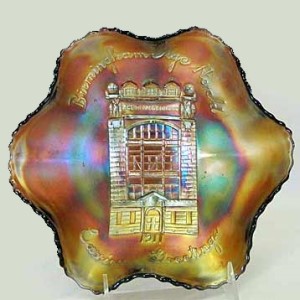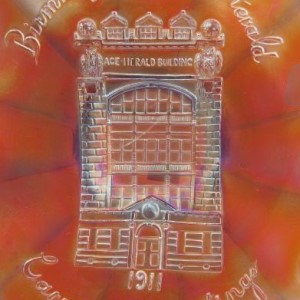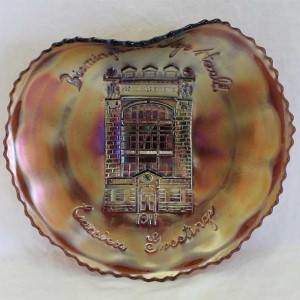 Manufacturer: Fenton
Year(s) of Production: 1911
Pattern Description: Advertising piece with a building in the center and the words "Birmingham Age Herald" above and "1911 Carriers Greetings" below.
Similar Patterns:
About Birmingham Age Herald
This advertising piece at about 9″ is larger than many advertising patterns. The entire center has a depiction of the newly built (1910) Age-Herald building that was constructed on 5th Avenue North, Birmingham, Alabama. In 1912 the circulation of the Age-Herald was reported to be 17,011 daily and over 28,000 on Sundays. Since this was a commissioned piece, it is likely that it will only be found in Amethyst/Purple.
Bowl (see bowl-birmingham)
Plate (see plate-birmingham)
HoC Pricing Database
Select a shape below (available colors will display)