Birds and Cherries, Fenton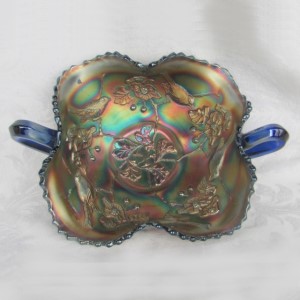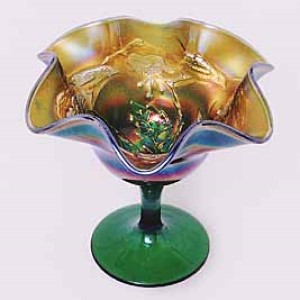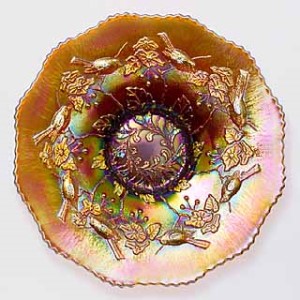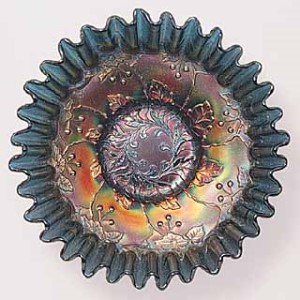 Manufacturer: Fenton
Year(s) of Production: 1911 Butler Bros Catalog
Pattern Description: A ring of birds sitting on cherry branches on the outer edge of these bonbons, compotes and rare bowls and chop plates. The centers have a ring of leaves with stems arching out.
Similar Patterns:
About Birds and Cherries
Birds with their tails in the air circle the outer edge of this pattern. They are on branches with flower blossoms and a few cherries hanging down. The branches go into the middle of the design where there is another circle of leaves. Found in a limited amount of shapes in the normal Fenton colors of Amethyst/Purple, Blue, Green and Marigold, the compotes and bonbons are most often seen.
The reported shapes include:
HoC Pricing Database
Select a shape below (available colors will display)