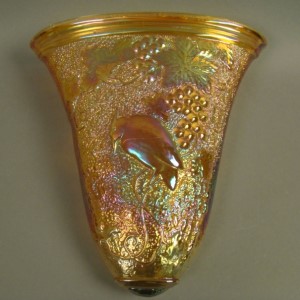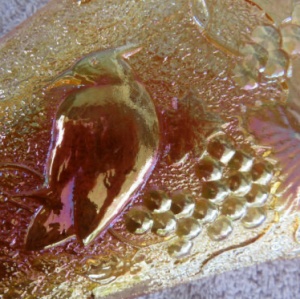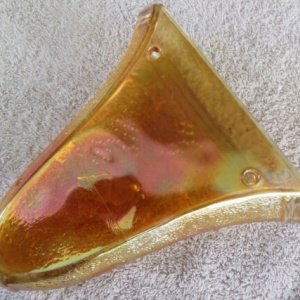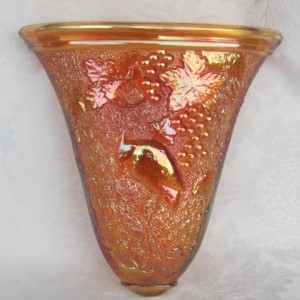 Manufacturer:
Unknown
Year(s) of Production:
1927 Butler Bros Catalog
Pattern Description:
Decorative wall vase with a prominent bird, grapes and grape leaves on a stippled background.
Similar Patterns:
Woodpecker Wall Pocket
About Bird and Grapes
Measuring 7 3/4″ x 7 1/2″ with a heavily embossed bird (often called Cockatoo) surrounded by leaves and fruit on a stippled backgound, this wall pocket is found only in marigold and smoke (scarce in smoke, one sold in 2002 for $255) . The back is smooth with a molded holes.
HoC Pricing Database
Select a shape below (available colors will display)