Bird of Paradise, Unknown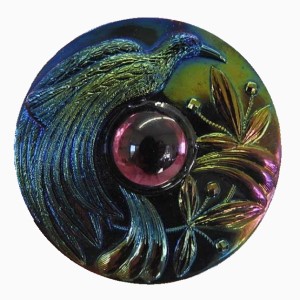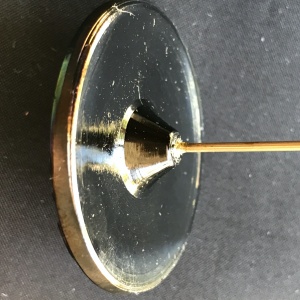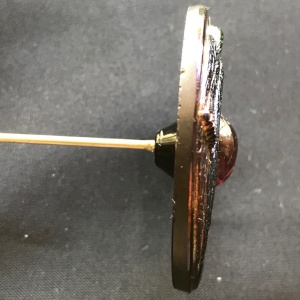 Manufacturer: Unknown
Year(s) of Production: Unknown
Pattern Description: An exotic bird takes up 1/2 of the hatpin. The other side has three plumes, three leaves with two buds on stems that repeat. The center has a small dome.
Similar Patterns:
About Bird of Paradise
This wonderful exotic hatpin measures 1 13/16″ across. The bird resembles a peacock. There are only a few known. This hatpin contains a bird that looks much like the flower named Bird of Paradise.
HoC Pricing Database
Select a shape below (available colors will display)