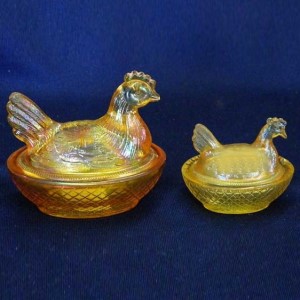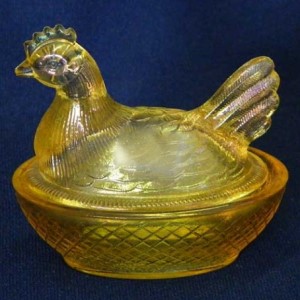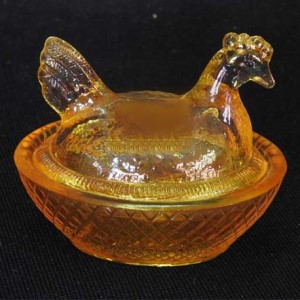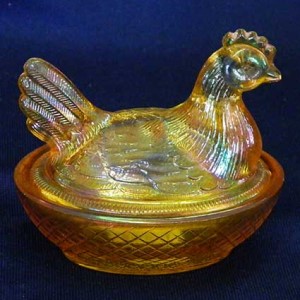 Manufacturer: Unknown
Year(s) of Production:
Pattern Description: Small covered hen dish with a basket pattern on the 'nest'.
Similar Patterns:
About Little Jessie
Miniature covered salt with a basket pattern on the base and a sitting chicken on the top. There are 2 sizes and the names get confusing – sometimes one is called Big Jessie (aka Little CeCe or Little Cee-Bee) measures 3 1/4″ tall; the smaller version (Little Jessie) is only 2″ tall, 1 9/16″ long. The larger is believed to be LG Smith while the smaller is possibly Central Glass. Most of the time they will both be called little Jessie and the size can be identified by the differences in the tail.
HoC Pricing Database
Select a shape below (available colors will display)