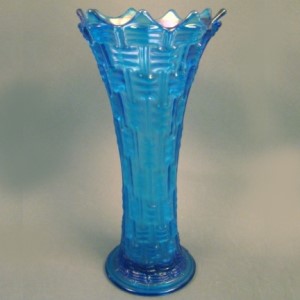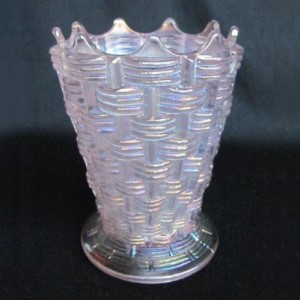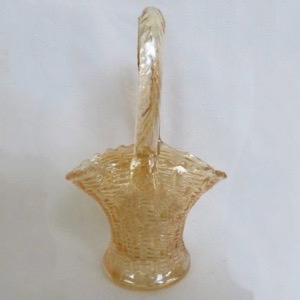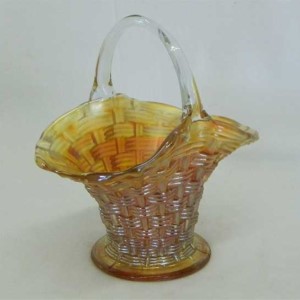 Manufacturer: Dugan
Year(s) of Production: 1915 Butler Bros Catalog
Pattern Description: Exterior pattern of a basket weave on vases, baskets and punch sets with Persian Garden interiors. Baskets have a single handle.
Similar Patterns: Diamond Beaded Basket
About Big Basketweave
Big Basketweave was made by Dugan (and later by Diamond) and comes in 2 sizes of baskets and vases with one base size. The short ruffled hat shapes are considered to be bases for the Persian Garden 2 piece Fruit Bowl. A small one sold at auction with information stating that it sold in 1923 filled with candy corn for 10 cents. A similar pattern is the Beaded Basket by Diamond – it will always have 2 handles and unlike Big Basketweave the baskets can be found in amethyst/purple and blue.
The reported shapes include:
HoC Pricing Database
Select a shape below (available colors will display)