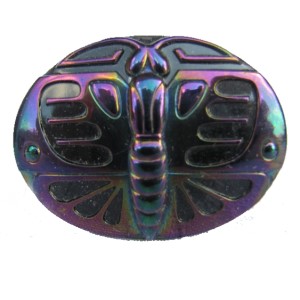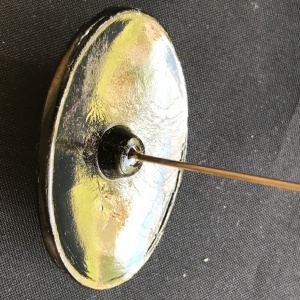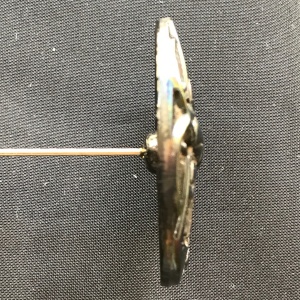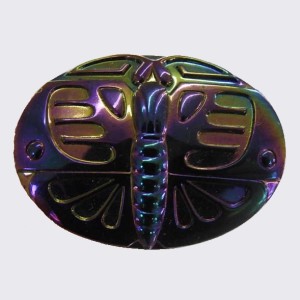 Manufacturer: Unknown
Year(s) of Production: Unknown
Pattern Description: Has a large butterfly that covers the complete hatpin. There are two dots, one on each side of the butterfly between the wings.
Similar Patterns:
About Big Butterfly
This oval shaped hatpin measures about 1 7/8″ long and 1 1/2″ wide. It has also been called Egyptian Butterfly. Mostly found in dark glass.
HoC Pricing Database
Select a shape below (available colors will display)