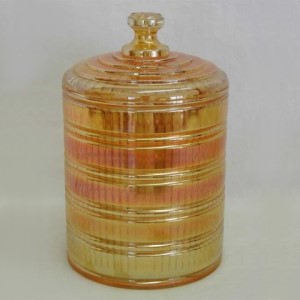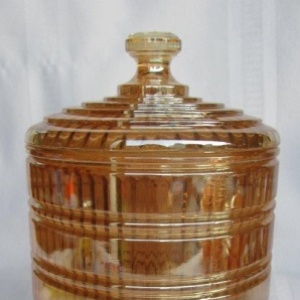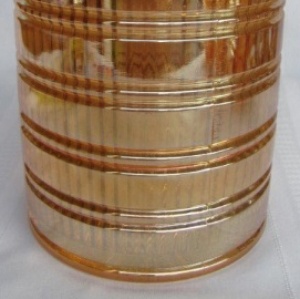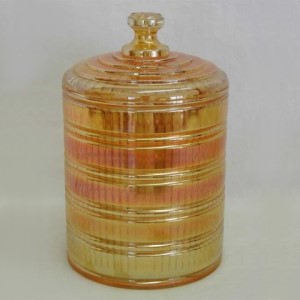 Manufacturer: Jeannette
Year(s) of Production: Circa 1940
Pattern Description: Four sets of double horizontal rings make up the outside pattern, vertical ribs cover the inside.
Similar Patterns:
About Betsy Ross
This covered jar with rows of rings has an interesting look because the interior vertical ribs show through. Only reported in marigold, it has a collar base. The lid looks like stacked rings in a graduated size.
HoC Pricing Database
Select a shape below (available colors will display)