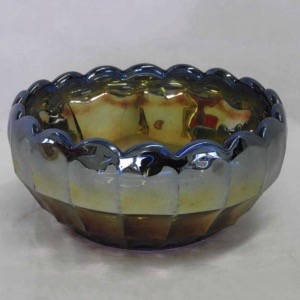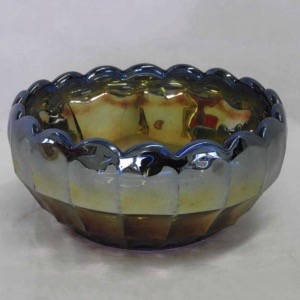 Manufacturer: Eda
Year(s) of Production: Circa 1925
Pattern Description: Large concave connecting squares cover the pattern.
Similar Patterns:
About Berlin
This geometric European pattern, made up of connected concave squares that run in vertical rows all over the piece. The top is scalloped (one scallop for each row of blocks) and the base has a star and is ground on the edges. It is reported in vases and bowls.
HoC Pricing Database
Select a shape below (available colors will display)