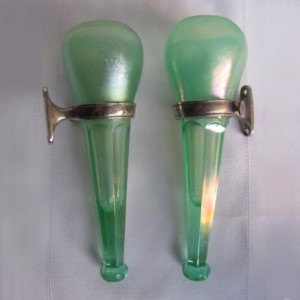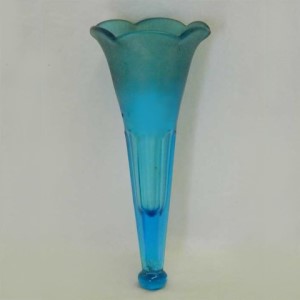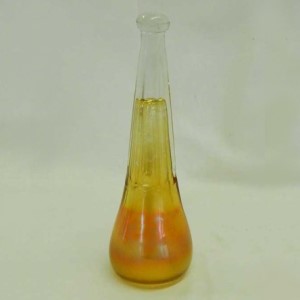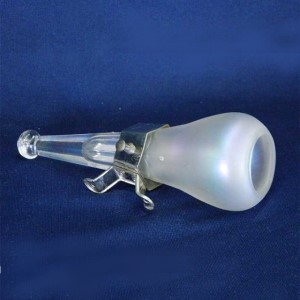 Manufacturer: Diamond
Year(s) of Production: 1920-1931
Pattern Description: Unpatterned vases designed for use with a metal bracket inside a car pre-1940 or so; they have an indentation where the screw for the holder would go and a knob near the bottom.
Similar Patterns:
About Benzer
These vases were displayed in elegant automobiles (marketed by McKee glass in an advertisement as a 'Limousine Vase'. They are about 7 1/4″ long, the top is usually cupped in or flared and crimped (ruffled), and there is a round ball knob on the bottom or a ring near the bottom. The indentation on the side was designed to be a point for the set screw to hold the vase in place so it didn't jump out of the holder.
HoC Pricing Database
Select a shape below (available colors will display)