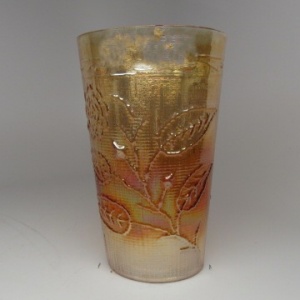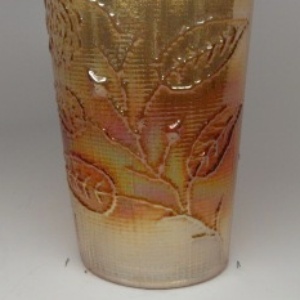 Manufacturer: Jain
Year(s) of Production: Circa 1935
Pattern Description: Stylized leaves on a single stem with a flower bud are on top of fine horizontal rings.
Similar Patterns:
About Bengal Blossom
A tumbler with fine horizontal lines with a pattern of a stem with single leaves going off to fill the side of the shape. The leaves have prominent veins displayed. The base is flat and does not a have collar base.
HoC Pricing Database
Select a shape below (available colors will display)