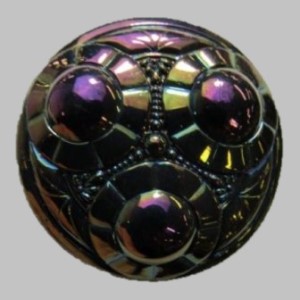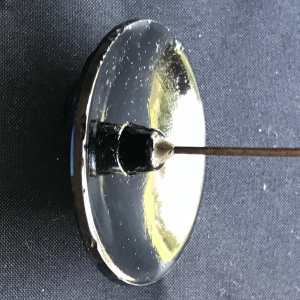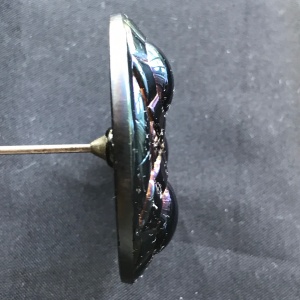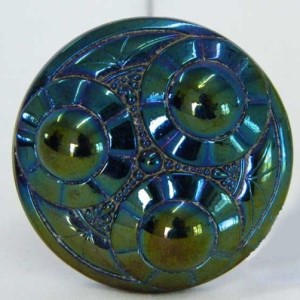 Manufacturer: Unknown
Year(s) of Production: Unknown
Pattern Description: There are three ballsaround the hatpin that are surronded by an eight fluted band. Small raised beads go to the center to separte the round areas.
Similar Patterns:
About Belle
This is a larger hatpin that measures 2″ across. Found on dark glass that usually has outstanding iridescence. The Belle name was given by Rose Presznick.
HoC Pricing Database
Select a shape below (available colors will display)