Bellaire Good Will Tour, Imperial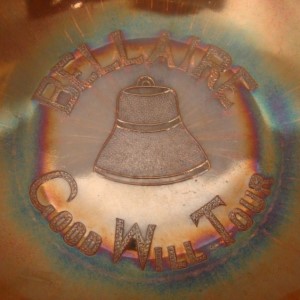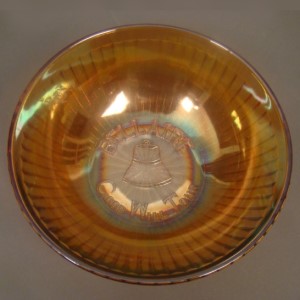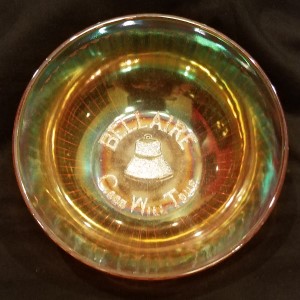 Manufacturer:
Imperial
Year(s) of Production:
1927
Pattern Description:
Vertical ribs on the exterior. On the interior, the words "Bellaire Good Will Tour" surround a center bell. The letters and the bell are stippled.
Similar Patterns:
About Bellaire
These marigold souvenir bowls are about 6 3/4″ across and 2 1/2″ deep, and they were made in 1927 (commissioned for the Americus Club of Bellaire, Ohio) as a gift for anyone taking a tour (created to promote commerce in Bellaire, Ohio. The exterior is ribbed.
HoC Pricing Database
Select a shape below (available colors will display)