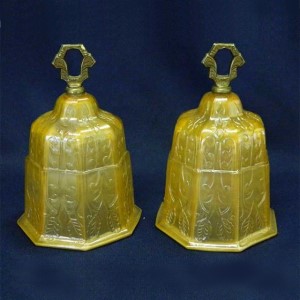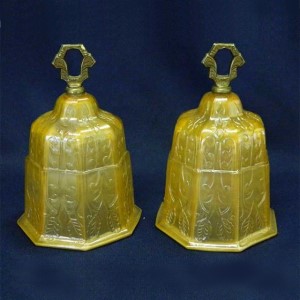 Manufacturer: Unknown
Year(s) of Production: Unknown
Pattern Description: Eight panels with a center horizontal line have leaves and scrolls as decoration. The top of the shade has a metal finial.
Similar Patterns:
About Be
These bell-shaped art deco style lamp shades have an octagonal base and a metal holder on the top.
HoC Pricing Database
Select a shape below (available colors will display)