Beetle, Cristalerias Rigolleau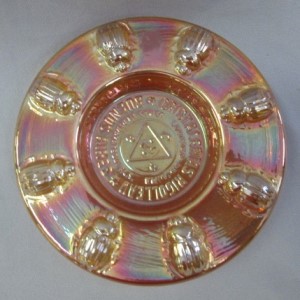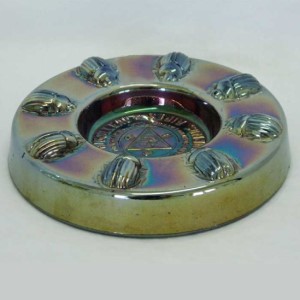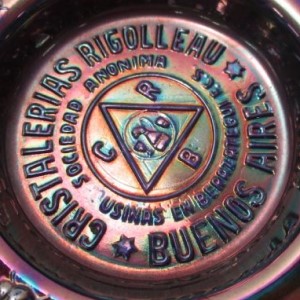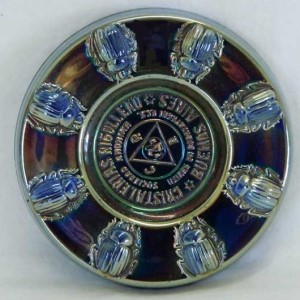 Manufacturer: Cristalerias Rigolleau
Year(s) of Production: Circa 1925-1945
Pattern Description: An ashtray with writing in the center. Its distinguishing feature, though, is the eight beetles that sit on the outer edge of the ashtray.
Similar Patterns:
About Beetle
This 5 1/2″ wide ashtray was apparently a souvenir piece given to special customers of Cristalerias Rigolleau of Buenos Aires, and is most easily identified by the 8 scarab beetles around the top. The base has a smooth edge that goes up into the heavily molded pattern. The scarab (dung beetles) were considered sacred by the Egyptians and often appear on items as good luck images – some species of these beetles were iridescent blue and green.
HoC Pricing Database
Select a shape below (available colors will display)