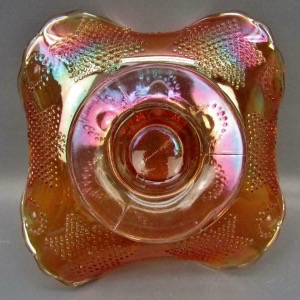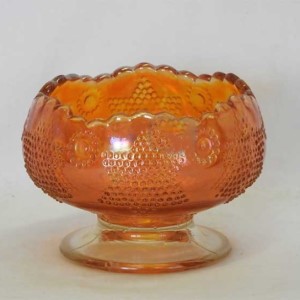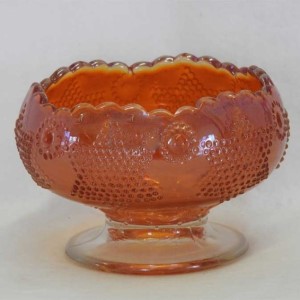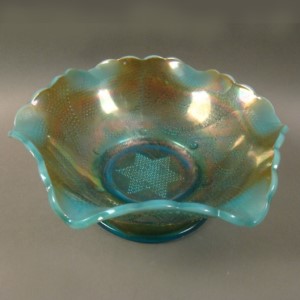 Manufacturer: Fenton
Year(s) of Production: Circa 1907
Pattern Description: Beaded stars ring the exterior of these small dome footed bowls. One variation has beaded circles between the stars and another has beaded swags between the stars.
Similar Patterns:
About Beaded Stars
6 point stars made up of small beads circle this pattern that is believed to be one of Fenton's first carnival glass production items. It's usually found in ruffled medium sized and small bowls (some of the smaller bowls are cupped in to make rose bowl shapes). The medium sized bowls have a 6 pointed stippled star in the bottom.
The reported shapes include:
HoC Pricing Database
Select a shape below (available colors will display)