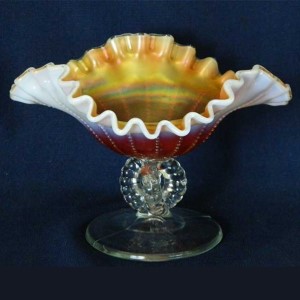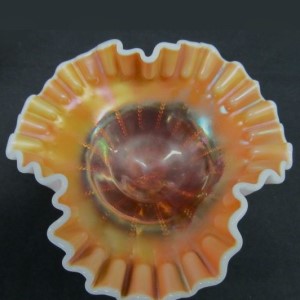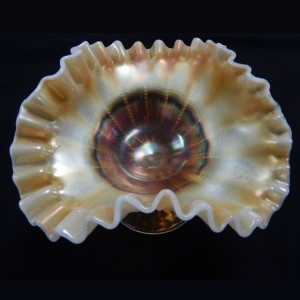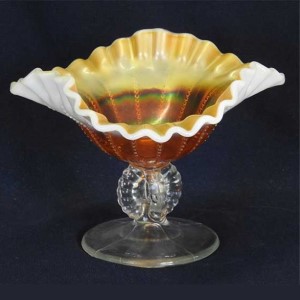 Manufacturer: Dugan
Year(s) of Production: Unknown
Pattern Description: A small ball made up of 4 beaded half circles is the stem; lines of beads extend up the exterior of the piece.
Similar Patterns:
About Beaded Panel
Lines of beads go up the side of this compote (only reported shape in this pattern). The four-part mold has a plain interior, a smooth edge, and the edge treatment is typically crimped and tri-cornered. The stem is unique and helps with identification.
HoC Pricing Database
Select a shape below (available colors will display)