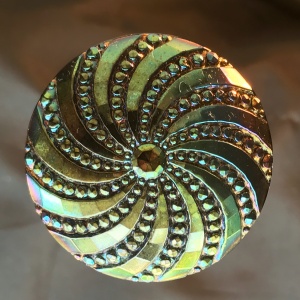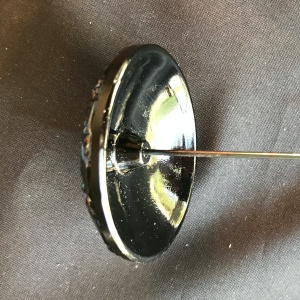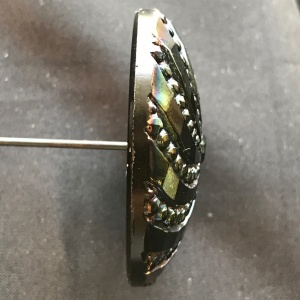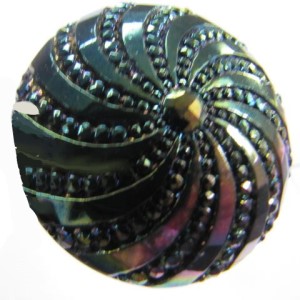 Manufacturer: Unknown
Year(s) of Production: Unknown
Pattern Description: Rows of beads and plain bars spin out from a center button.
Similar Patterns:
About Beaded Pinwheel
This slghtly domed hatpin about 2 1/4″ across. The center dot on top is 1/8″. This hatpin has 12 alternating rows of plain bands and beads spinning in a pinwheel pattern.
HoC Pricing Database
Select a shape below (available colors will display)