Beaded Panels and Grapes, Jain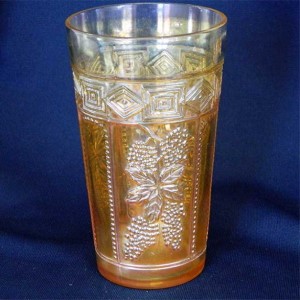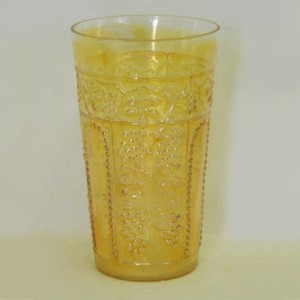 Manufacturer: Jain
Year(s) of Production: Circa 1935
Pattern Description: Tumbler with panels of grape clusters alternating with panels that have a line of beads in an inverted U shape. Above these panels is a horizontal band of more grapes and leaves.
Similar Patterns:
About Beaded Panels and Grapes
This large tumbler has panels of grape clusters and a thin arch of beads. There is a plain horizontal band at the top and another horizontal band directly below it with vines, grapes and leaves.
HoC Pricing Database
Select a shape below (available colors will display)