Beaded Acanthus, Imperial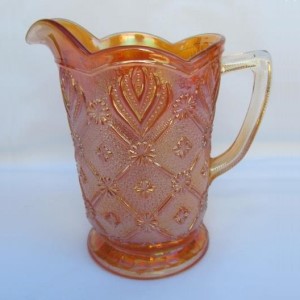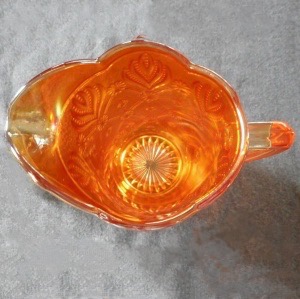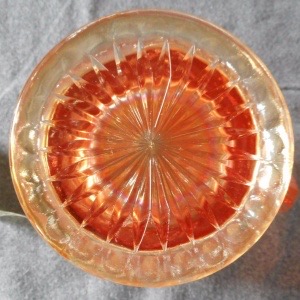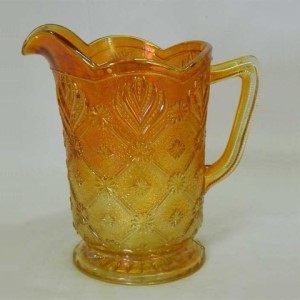 Manufacturer:
Imperial
Year(s) of Production:
Unknown
Pattern Description:
Diamond shapes with daisy blooms in the center and at each intersection circle the pattern. Background is stippled. A fan of acanthus leaves top the diamonds.
Similar Patterns:
About Beaded Acanthus
This pattern is only reported in a small pitcher about 7″ tall with a scalloped top and molded handle. The stippled background makes it easy to identify.
HoC Pricing Database
Select a shape below (available colors will display)