Basketweave and Cable lamp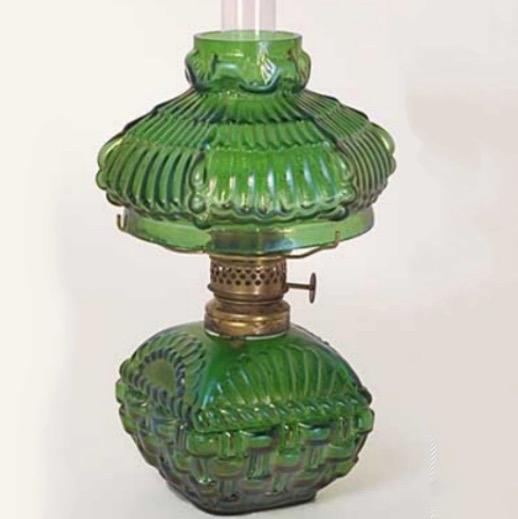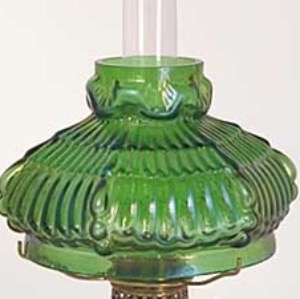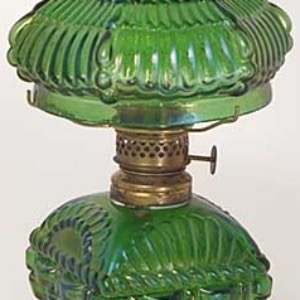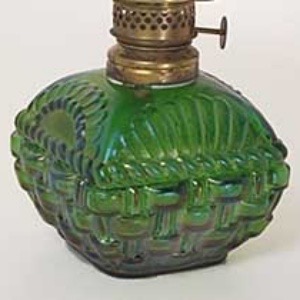 Manufacturer: Unknown
Year(s) of Production: Unknown
Pattern Description: The bottom half of this base consists of a protruding woven basketweave with a thick cable above. A semi-circle of rays covers the top half of the base.
Similar Patterns:
About Basketweave and Cable
This small lamp (only 7″ tall to the top of the shade) in green is the only one reported. It sold in 1994 at auction for $750. The base is squared. The top seems to follow pattern on the top half of the base/font.
HoC Pricing Database
Select a shape below (available colors will display)