Basket of Roses, Northwood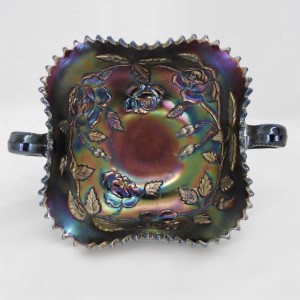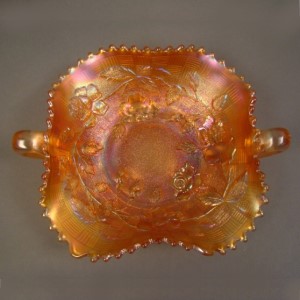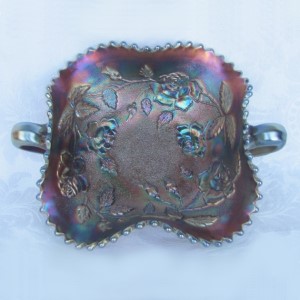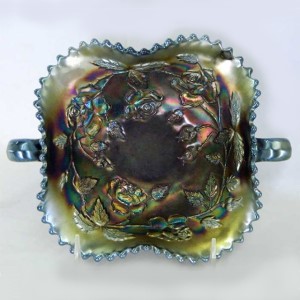 Manufacturer:
Northwood
Year(s) of Production:
Circa 1920
Pattern Description:
Rose sprays circle the interior, some have stippled backgrounds. Has Northwood's basketweave exterior.
Similar Patterns:
Fenton Rose Bouquet
About Basket of Roses
This pattern is made up of a rose vine with open roses, buds, leaves and the thorny stem circling a plain center. Basket of Roses is only found in a bonbon shape: many have a stippled background, all have the basketweave back, collar base and two handles.
HoC Pricing Database
Select a shape below (available colors will display)