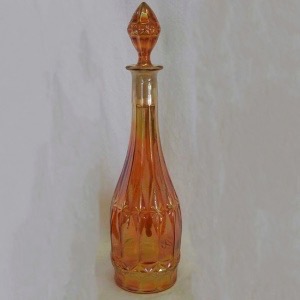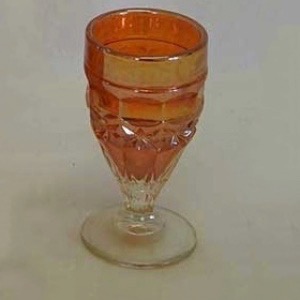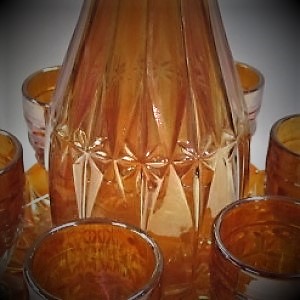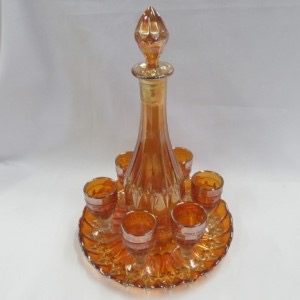 Manufacturer: Unknown
Year(s) of Production: Unknown
Pattern Description: Vertical diamonds (with stars inside) are on the concave edged of vertical panels, making what looks like a band of stars circling the shapes.
Similar Patterns:
About Band of Stars
Vertical diamonds with stars inside surround the pattern. This pattern is assumed to from Argentina, possible Piccardo. Only reported in a wine set consisting of a 14 1/2″ tall decanter with stopper, stemmed 4″ wines and an undertray.
HoC Pricing Database
Select a shape below (available colors will display)