Banded Portland, US Glass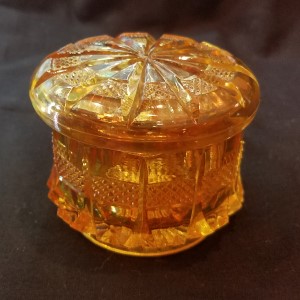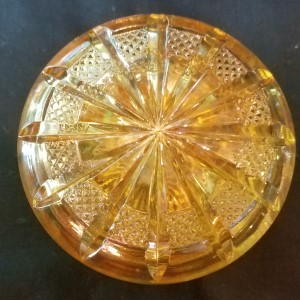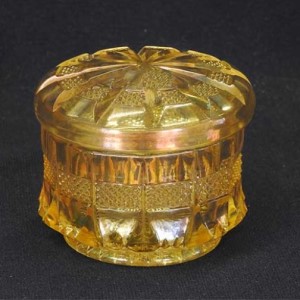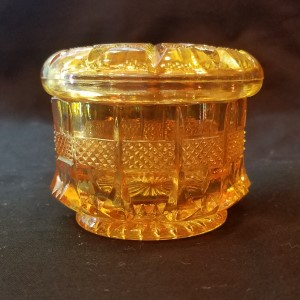 Manufacturer: US Glass
Year(s) of Production: Circa 1901
Pattern Description: Vertical panels are separated by a file band encircling the pattern. Panels are separated by indented elongated diamonds
Similar Patterns:
About Banded Portland
Originally called Virginia in EAPG, in carnival there are powder jars with columns around the side. On the lid, the columns come to a point in the center. On both the side and the lid, a vertical band of file design.
HoC Pricing Database
Select a shape below (available colors will display)